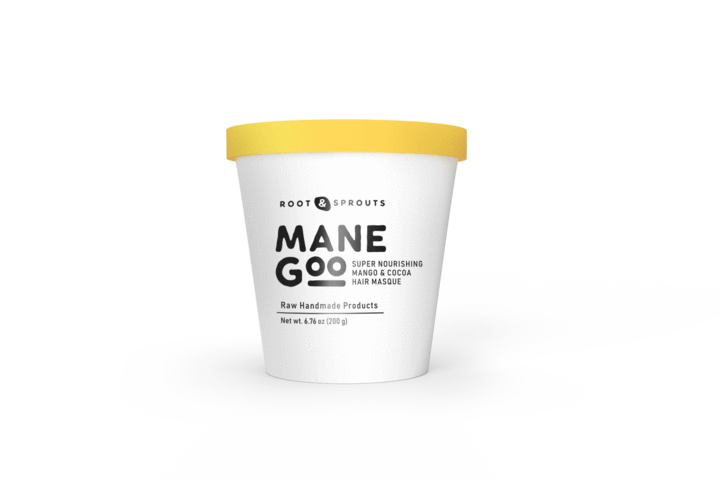 ManeGoo is powered by mango and cocoa to strengthen and restore damaged, dry hair.
It's time to throw out your old hair conditioners for good, according to experts. Jason Hogan, hairsupremo at Josh Wood Atelier, says you should ditch your conditioner in favor of a hair masque.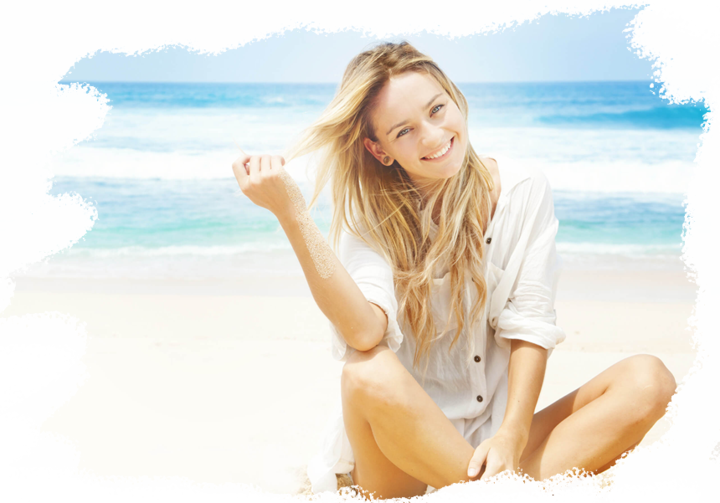 Use ManeGoo to heal and hydrate your thirsty locks. It deeply quenches, nourishes and softens dry strands to get your hair back to looking healthy and strong. Minimize split ends and give your hair a healthy glow.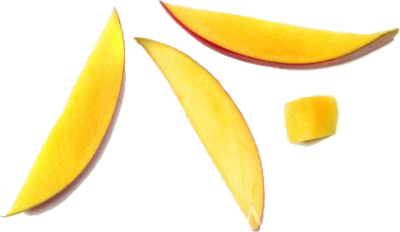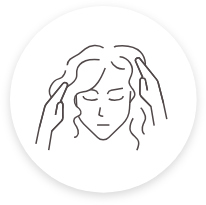 1. Apply ManeGoo and cover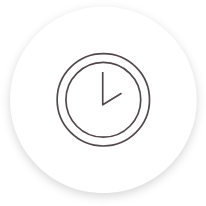 3. Enjoy included healthy mango snack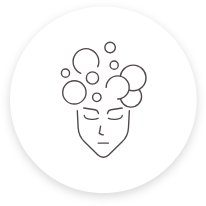 4. Wash with chemical free shampoo no need to condition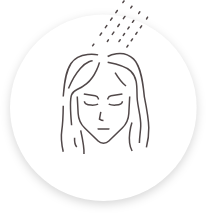 5. Rinse and repeat once weekly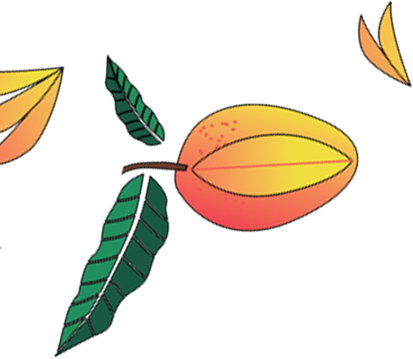 "It's amazing how quickly I saw a positive change in my hair in it's shine and strength. Best product ever!"
Sarah, Hair Stylist
"This is the most substantial hair treatment I have ever used. If you've only used chemical leyden conditioners, ManeGoo is going to give your hair a transformation."
-- Jasmine H., Surfer
"I've been using ManeGoo now for one month and it feels like my hair doesn't belong to me anymore. It's like I'm wearing the hair of my dreams. I guess if you give your hair what it needs it pays you back, lol."
-- Karen, Mom
"Super cute packaging and I loved the dried mango while my hair was ManeGooing (is that a thing?)"
-- Anaya, Yoga Instructor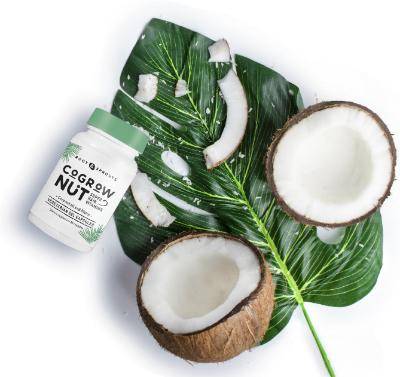 CoGrowNut Super Hair Vitamins
CoGrowNut strengthens hair and promotes healthy growth withsuper hair vitamins and organic coconut oil for increased absorption.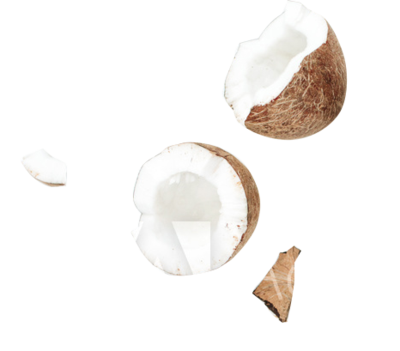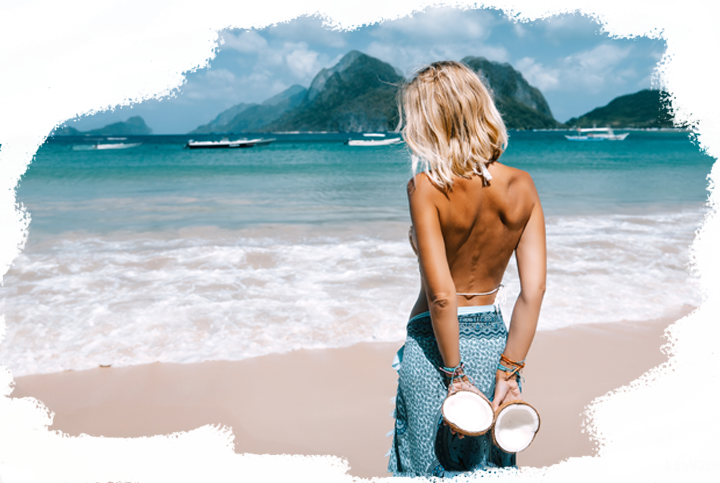 Cocogels are a new and fun way to get beautiful and stronger hair. Our scientifically formulated vegetarian hair vitamins are for all hair types! We created a natural but powerful two-ingredient formula of organic coconut oil and biotin, which provides essential nutrientsfor your hair. Designed to increase growth, strength, and promote shiny hair, you'll go nuts about it! Each bottle comes with a full 30 day supply, just one daily.
CoGrowNut combines organic coconut oil and super hair vitamins into one daily capsule for a 30 day supply. We call it a cocogel, you'll call it miraculous.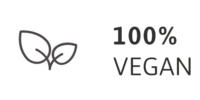 "CoGrowNut has given me back the hair I had abused. Root and Sprouts has inspired me to let the natural beauty of my hair shine."
-- Carol L., Author
Text"I did the research on these and found out why the organic coconut oil combined with the hair vitamins is superior to anything you'll find, including those 90% sugar gummies. Choose the vegan CoGrowNut option."
-- Jess A., Fitness Instructor
"I'm hooked for life! I love Root and Sprouts for their handmade products and small batches. I was so sick of using mass produced chemical crap."
-- Kelly, Mom

The Root and Sprouts Philosophy
My name is Tiffani and I'm a proud stay at homeschooling mom to 4 of the most amazing boys ever and the creator and formulator of ManeGoo and CoGrowNut. After having my kids I became acutely aware of the crazy amount of chemicals and toxins my family was being exposed to everyday and more aware of this beautiful planet and all life on it. I was inspired to go as natural and cruelty free as possible. I began making healthy, all natural, vegan products for our household and myself. It became a passion, hobby, and a way for me to pamper and not lose myself. I had really long, over processed, crazy hair that, for a time, seemed to be all I had going for me. So I did a lot of research and tried a lot of things to improve it. That's how this product came to be. It made my hair noticeably healthier and softer very quickly. I am excited for others to enjoy these same results and gain confidence using this quality, natural, proven ingredients recipe. We all want to feel and look our best but I believe we need to find ways that are healthy and respectful of our bodies, this beautiful earth and all of it's amazing creatures for our own good and future generations.
My passion for health and beauty was inspired by the issues and pains in my own family and all over the world.
Tiffani Williams— Root and Sprouts Founder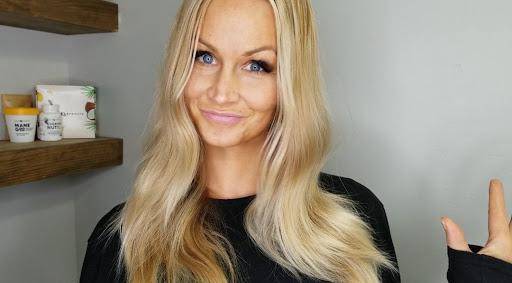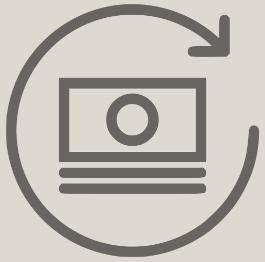 Root and Sprouts stands behind all of its products. If you are unhappy with a product for any reason, we have an industry leading "Hassle-free Return Policy." If you are in any way dissatisfied with a product you ordered, we'll exchange it, replace it or refund your purchase price.
Frequently Asked Questions
Root and Sprouts is the first ever two-step hair care system designed to nourish your hair from the root down. Not only does it promote healthy hair growth, but it also nourishes your damaged hair to make it shiny and strong.
We sell ManeGoo and CoGrownut together, they are not sold separately except for refills. Your Manegoo will last a month depending on hair length and CoGrowNut comes with a full 30 day supply, just one cocogel daily.
Is Root and Sprouts cruelty-free?
Absolutely! None of our products are tested on animals. They are 100% cruelty-free and ve
How long until I see results with ManeGoo + CoGrowNut?
Since your hair needs a daily supply of all those essential nutrients, we highly recommend that for optimal nutrient levels, you use one cocogel of CoGrowNut daily as suggested, and a minimum of one weekly application of ManeGoo. Everyone's hair is different, so results may vary. Consistency is key!
What are the essential nutrients my hair needs?
Experts used to think the only essential nutrients you need each day were your daily vitamins and minerals. Nutritional science has come a long way, and now experts recognize that for strong healthy hair, it's important to add a supplement like CoGrowNut, which combines organic coconut oil and biotin for strong, healthy hair growth.
How often should I take CoGrowNut?
We recommend one cocogel per day. Each bottle comes with a 30 day supply.
Can I take CoGrowNut with other nutritional supplements?
CoGrowNut is not designed to replace your other dietary supplements. However, CoGrowNut is packed with good stuff your hair needs that you won't find elsewhere. You can still take your regular vitamins and supplements while enjoying CoGrowNut.
How should I apply ManeGoo?
It's simple. Apply ManeGoo by warming it in your hands first, then applying masque to the whole length and ends of hair. Allow the masque to sit for 20 minutes for a deep treatment, Wash and then rinse. We recommend using the ManeGoo masque once a week.
Can I take CoGrowNut with other nutritional supplements?
CoGrowNut is made of plant-based ingredients. You should always consult your doctor before taking new supplements, and check for any known allergies.
Should I still use shampoo and conditioner?
It is not necessary to shampoo your hair every day (we suggest washing once or twice a week). Conditioners are optional.